Mechatronics / Noise & Vibration
Opening new futures of transport equipment
In R&D (research & development) of the transport equipment industries, "noise and vibration", "performance (e.g. controllability and ride comfort)", and "safety and durability" are all important factors and must be measured and analyzed. We have been providing measurement instruments and solutions for these purposes over the years. We also have a great number of practical solutions for R&D of the latest technologies such as autonomous driving and electrification.
Along with the prevalence of model-based development, test methods and test data management/sharing have become important in reinforcing the correlation between hypothetical vehicle design/development and the test data in the actual environments. We offer solutions which serve these needs as well.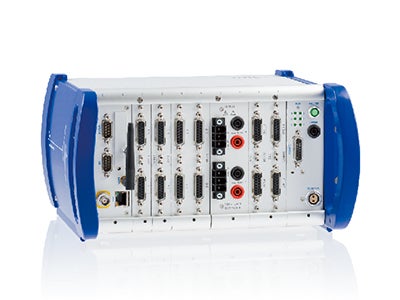 Data Logger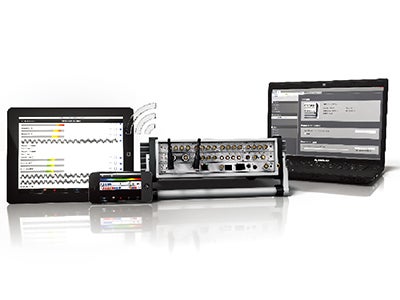 Noise and Vibration Analysis System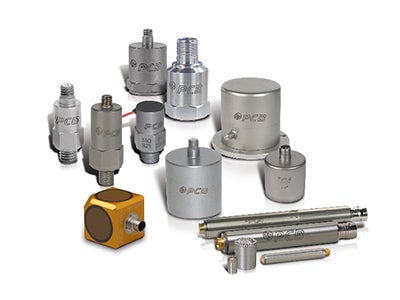 Sensors for Acceleration,
Acoustics, Force, Load and Pressure
Products
Accelerometers/Impact Hammers
Sound Quality Evaluation/3D Sound Rendering
Pressure Sensors/Force Sensors
Torsional Vibration Analysis
Telemetry
Microphones/Particle Velocity Sensors
Noise and Vibration Analysis Systems/Pass-by Noise Testing
Transfer Path Analysis/Sound Localization
Data Analysis Software
Torque Meters/Brake Systems
Driving Robots
S&R Shaker Systems/Modal Analysis Excitation Equipment
Accelerometers/Microphone Calibration Systems
Automatic Motion Analysis in Videos
ASAM ODS Server Software
HALT Test Systems
Data Acquisition Systems with Online Calculation Capability
Combustion Analyzer/Fiber Optic Spark Plug
Static and Dynamic Door Characteristic Measurement Systems
Hub Coupled Dynamometer Systems
TOYO Mechatronics products global sales network
Principals
Boulder Innovation Group, Inc.
CAEMAX Technologie GmbH
EZ Metrology
FBGS International bvba
HBM GmbH
HI-TEC s.r.l
imc Test & Measurement GmbH
Klippel GmbH
Kübrich Ingenieurgesellschaft mbH & Co. KG
LOUDSOFT Ltd.
Magtrol SA
Magtrol, Inc.
MB Dynamics, Inc.
Microflown Technologies
MTI Instruments Inc.
MTS Systems Corporation, Sensors Division
Müller-BBM VibroAkustik Systeme GmbH
Müller-BBM Rail Technologies GmbH
OES, Inc.
OROS SA.
PCB Piezotronics, Inc.
Peak Solution GmbH
PRIAMUS SYSTEM TECHNOLOGIES AG
Rototest International AB
red-ant
Smart Eye AB.
The Modal Shop, Inc.
VIBES.technology
Xcite Systems Corporation
XENOMATIX
Ziegler-Instruments GmbH
Zuragon
Iwane Laboratories, Ltd.