ICT
A shift of focus to future social infrastructures, departing from connectivity, high speed, and virtualization
Information and Communication Technologies (ICT) of the next generation are used not only for communication between people and businesses; they are also being utilized in new fields including Connected Cars and social infrastructure control. To ensure the quality and security of ICT in these environments, testing performance and visualizing operations, both requiring measurement technologies, are essential.
TOYO provides a wide range of solutions, including test systems that have swiftly incorporated future benchmark technologies and technical standards, analysis/monitoring systems for production networks, information security test systems, technical assistance by professionals, and even product customization to satisfy individual customer requirements. We are prepared to serve all kinds of needs with an extensive portfolio of products and services.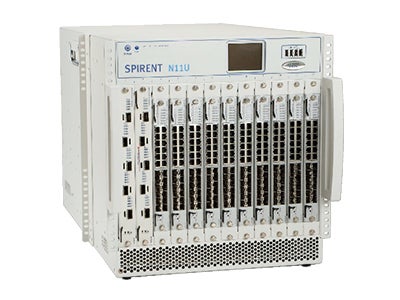 Spirent TestCenter
Performance Test Solution
(ultrahigh-speed Ethernet/application security/mobile/automotive)
Uila
Virtual Infrastructure Performance Management Solution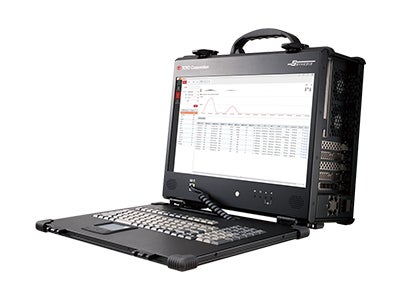 SYNESIS (portable type)
Packet Capture/Analysis System
Products
Ultrahigh Speed IP Network Performance Test Solution (400G/200G/100G)
High Speed Packet Capture/Analysis Systems (100G)
Mobile Network Test Solution (5G/LTE/Cellular IoT)
Wireless Communication Capture/Analysis Solution (5G/LTE/Cellular IoT)
Virtual Environment Performance Test/Monitoring Solution
Network Security Management/Test Solution
Security Diagnostic Service
Tester for Automotive Ethernet
Cable Tester for Automotive Ethernet
Converter/Simulator for Automotive
V2X (Vehicle-to-Vehicle/Vehicle-to-Infrastructure) Communication Test Solution
Automotive Security Management/Test Solution
Wireless LAN/RF Design Support Solution
UE Simulator
GPS/GNSS Simulation/Test Solution
Time Synchronization Solution
Net Flow (xFlow) Monitoring
L1 Switch
TOYO ICT products global sales network
Principals
Accolade Technology, Inc.
ADVA Optical Networking
AEM Singapore Pte. Ltd.
Arbor Networks, Inc.
CALIENT Technologies
Calnex Solutions Ltd.
CAST Navigation, LLC
Garland Technology
iBwave Solutions, Inc.
Keysight Technologies, Inc.
KnowBe4, Inc.
NetScout Systems, Inc.
Sanjole Inc.
Sifos Technologies, Inc.
Spectracom Corporation
Spirent Communications
Synopsys Inc.
Technica Engineering GmbH
Tenable
Tenedis
Time Critical Networks
Uila, Inc.
VeEX Inc.