EMC & Antenna Systems
Solutions for increasingly complicated electromagnetic environments
We have been providing measurement systems and test equipment over many years for EMC (Electromagnetic Compatibility) compliance tests of various electronic instruments including those in automobiles, information and communication systems, and medical systems. Currently, we are accelerating the overseas expansion into China, the USA, Southeast Asia and other markets.
In the field of ground systems with large parabolic antennas, we have installed many antenna systems in the past 30 plus years. We have been supporting those installed antennas by providing maintenance and calibration services after installation. Various solutions using electromagnetic waves such as OTA (Over The Air) measurement systems for 5G are also available from TOYO.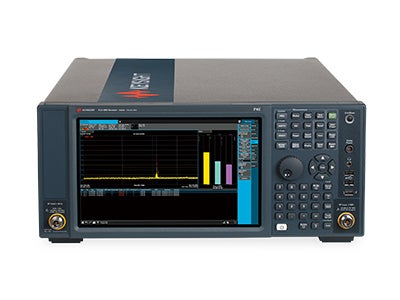 N9048A-PXE
EMI Receiver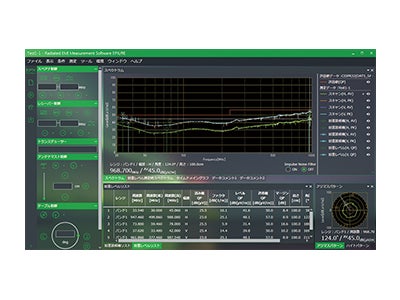 EPX Series
Emissions Measurements and Analysis Software developed by TOYO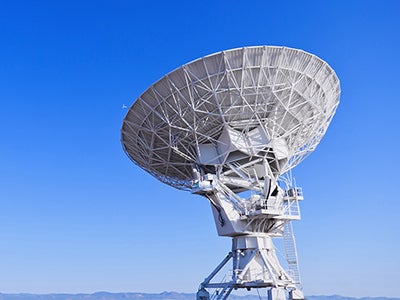 Large Parabolic Antenna Systems for Ground Stations
Products
EMC Measurement Systems
ESD/EFT Burst/Surge Test Systems
RF Power Amplifiers
Electric/Magnetic Field Sensors
EMI Test Receivers
EMC Measurement Software
G-TEM Cells
Reverberation Chamber Method EMC Measurement Systems
E-Drive Testing Systems
Antenna Measurement Systems
OTA Measurement Systems
MIMO Measurement Systems
Automotive Radar Target Simulator (ARTS)
5G Mobile Compact Antenna Test Range
Antenna Systems for Ground Stations
Amplifiers for Antenna Systems
Parabolic Antennas
Radomes
Hydrogen Masers
Laser Ranging Systems
TOYO EMC products global sales network
Principals
Antenna Systems Solutions S.L.
Audivo GmbH
BLUETEST.se
BONN Elektronik GmbH
Combinova AB
Com-Power Corporation
DiGOS Potsdam GmbH
ETS-Lindgren, L.P.
Fischer Custom Communications, Inc.
Frankonia Germany EMC Solutions GmbH
General Test Systems Inc.
IndexSAR Ltd.
Keysight Technologies, Inc.
Microwave Technologies Group
MILMEGA Ltd. (Ametek)
MT Mechatronics GmbH
National Geographic Institute (IGN)
Omnisys Instruments AB
PMM (NARDA STS. S.r.l)
RTW GmbH & Co. KG
Saint Gobain Performance Plastics Corporation
Schwarzbeck Mess - Elektronik OHG
SEIBERSDORF LABORATORIES
Sonoma Instrument Co.
Teseq AG (Ametek)
Teseq GmbH (Ametek)
T4Science SA
UniqueSec AB
ViaSat Inc.
York EMC Services Ltd.
Overseas Agencies
Eretec Inc. (Republic of Korea)
JS Denki Pte. Ltd. (Southeast Asia, Taiwan)
JS TOYO Corporation (Shenzhen) Ltd. (Southern China, Taiwan)
Quantel Pte. Ltd. (India, Southeast Asia)