Security analysis / Network forensics solution

NetEyez® Security
NetEyez® Security is a security risk monitoring solution to reduce the unseen risk in the network and minimize the risk of security breaches leading to costly downtime.
Minimize the risk in the network
Reduce the network downtime
Networks become more complex with the evolving IT environment. Ensuring security and visualizing security risks are becoming increasingly important. Network engineers are facing to attack different types of malware everyday.
Importance of security risk visualization


Networks require protection from malware attack and other cyberattacks more than ever.

Targeted Attack
Internal fraud
Human error or policy violation

Insufficient knowledge and skills in security analysis

Unable to install multiple expensive tools for different purposes and applications due to budget and place limitations.
NetEyez® Security provides the solution..
check_circle Visualization of security risks
When,Who, Which risk and its degree of risk
check_circle One stop solution security management
Data collection and analysis, security risk analysis, network forensics
check_circle Online up to date threat intelligence
Check unauthorized communications with the latest threat information automatically,NetEyez Security helps to identify incidents without advanced security knowledge
Packet collection and analysis, Security risk analysis, Network forensics) and Threat intelligence are provided in a single unit.

Simple easy to use GUI helps to reduce the security risk in the network and help to keep the effective network.
1Data collection and security analysis
NetEyez Security provides the visibility by collecting packets through mirror port connected to network device.It helps post analysis for further incident investigation.

Packet analysis can be performed on various network devices, including routers and network switches.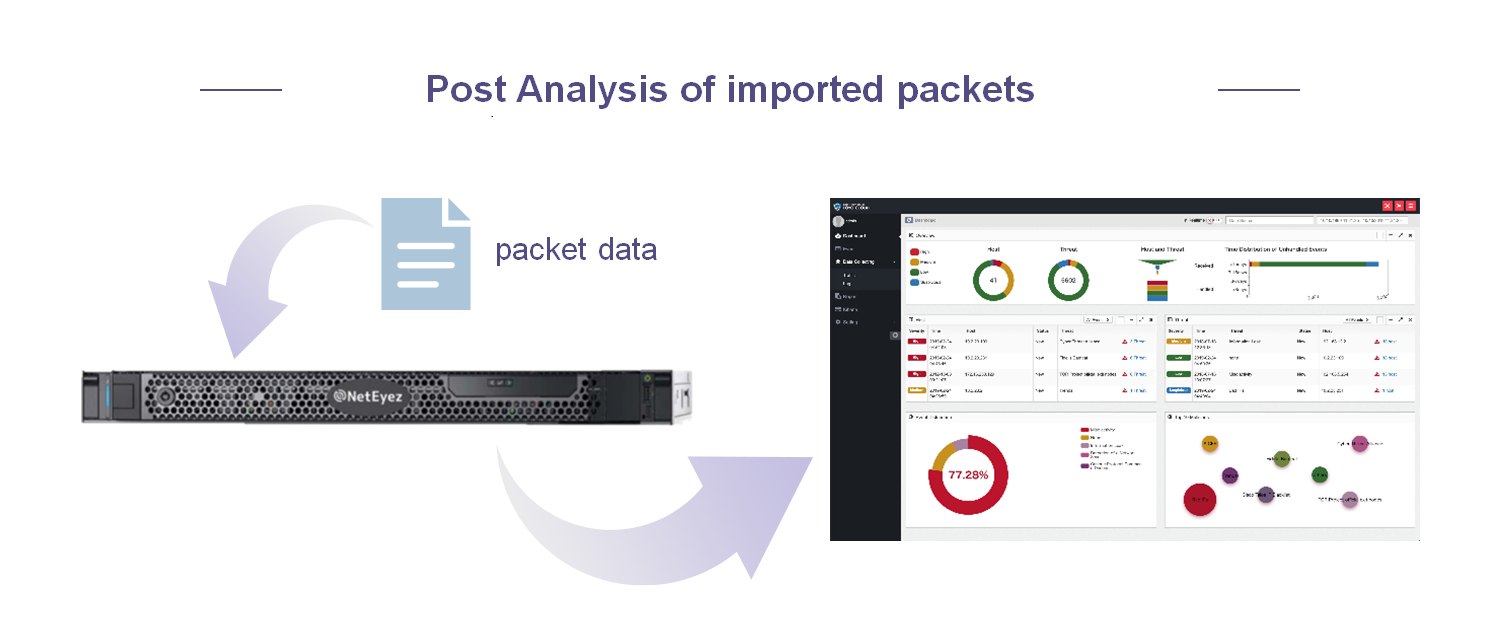 Past data can also be imported into NetEyez Security for analysis.
Overview of the incident enable to identify infection routes or unauthorized leakage route.
2Security Risk Visualization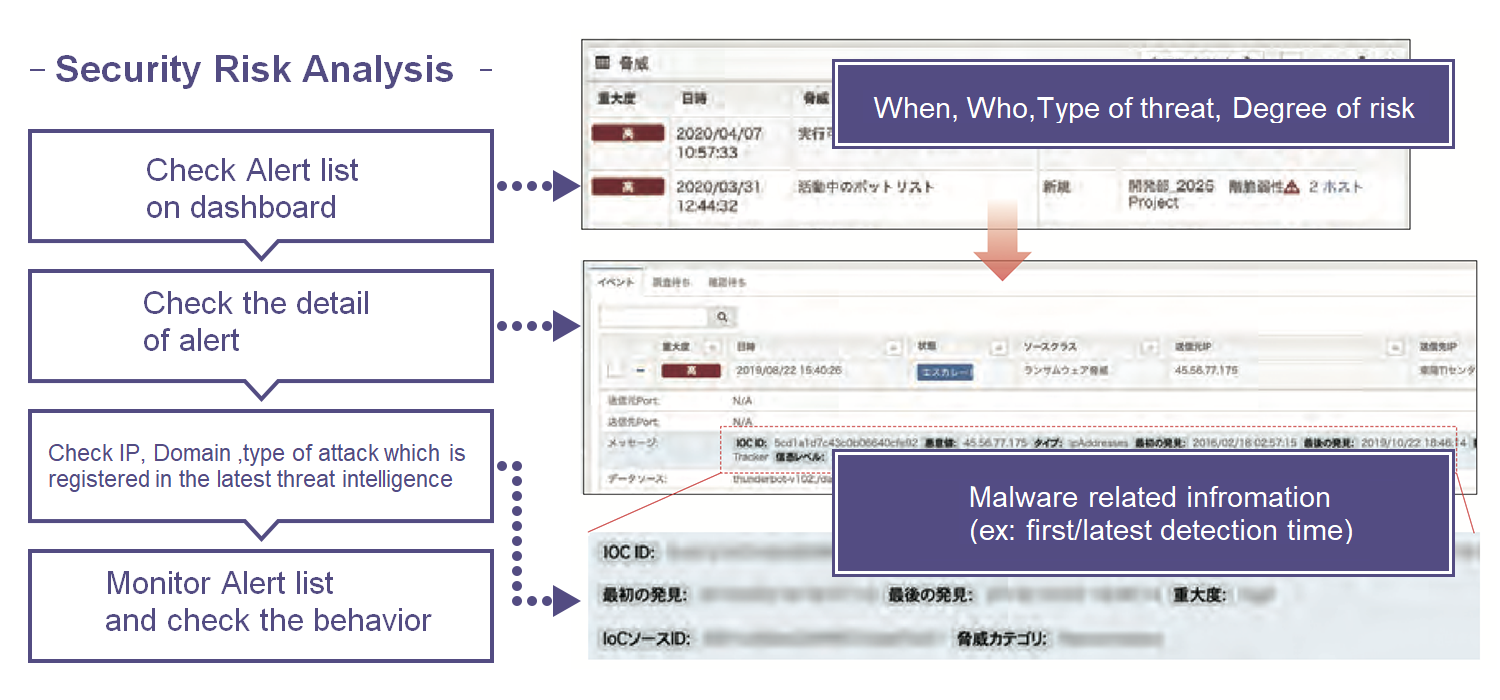 3Network Forensics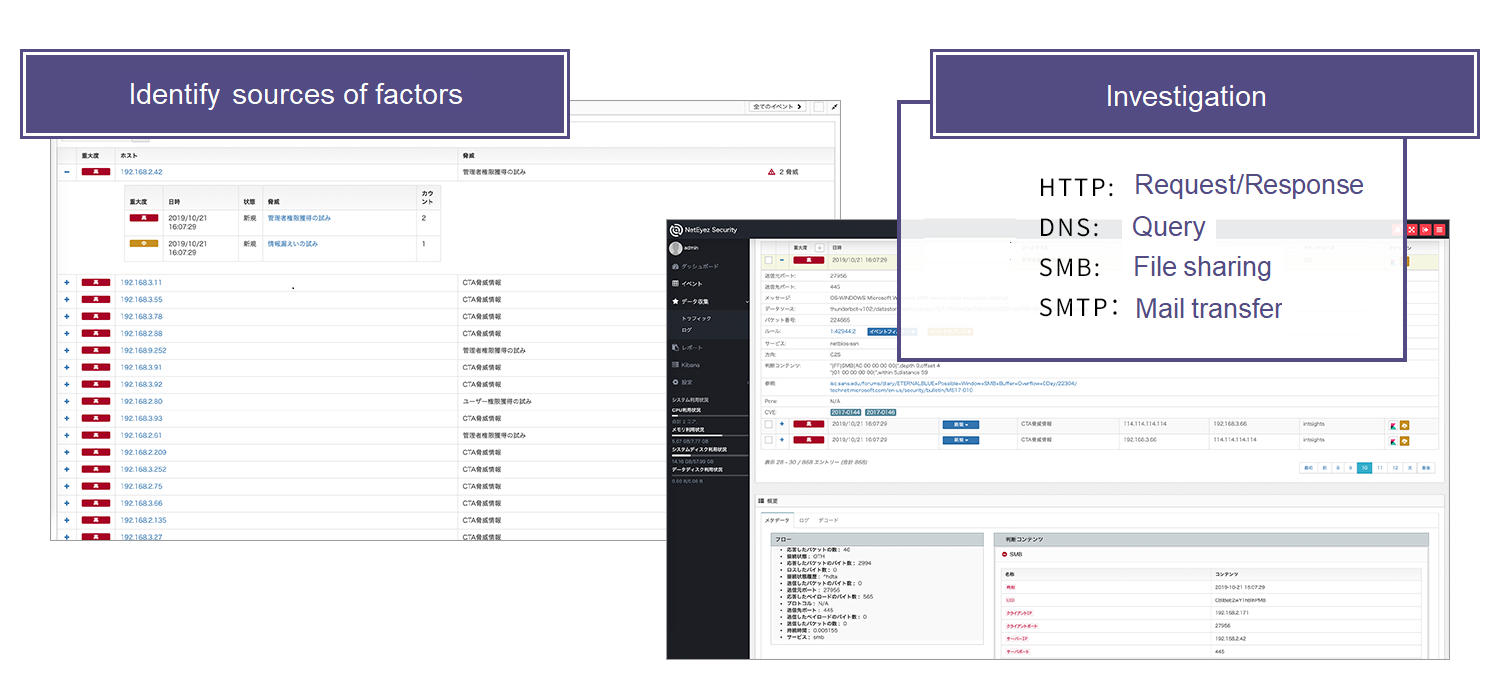 4Threat Intelligence
Online Up To Date threat intelligence enables to detect the latest intelligence.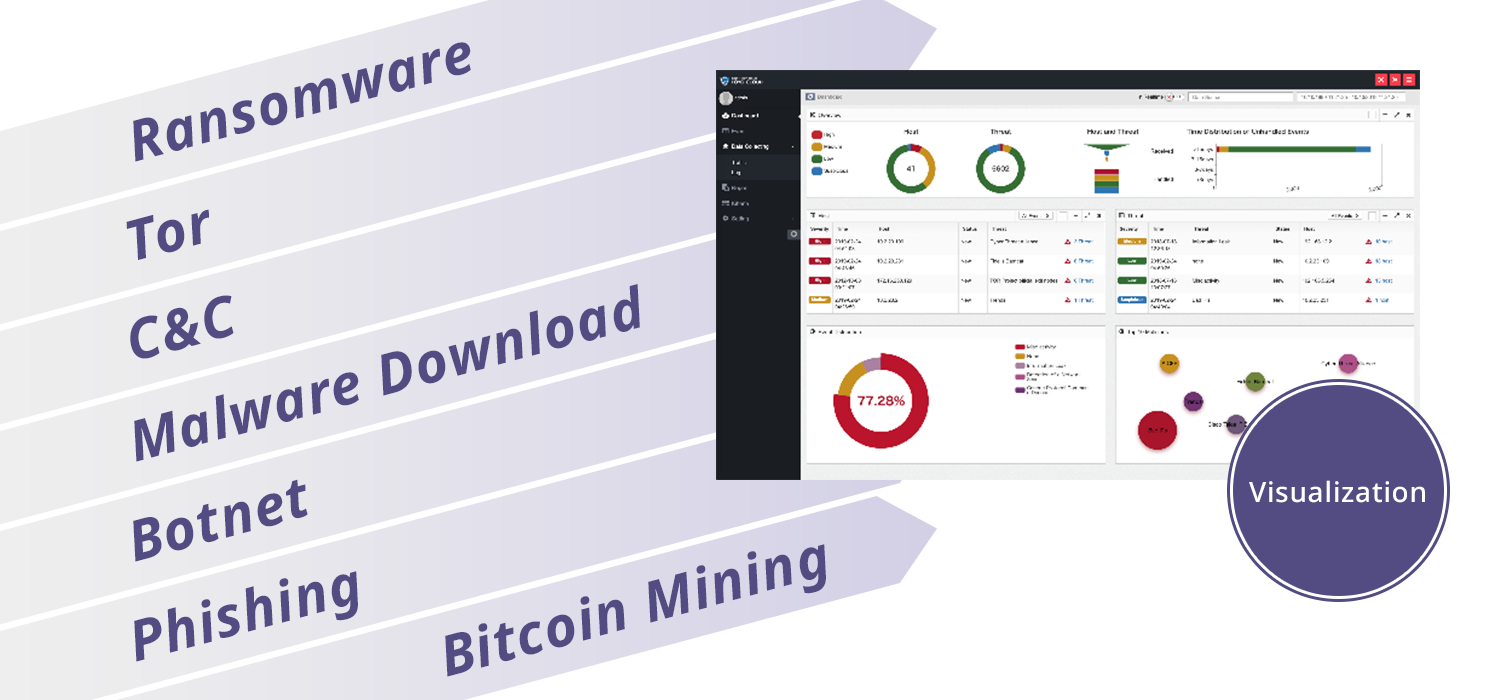 Product Line up
NetEyez Security
NetEyez Security 10GbE
(Model:NTEZ-10GM-S-R)

Memory
128GB
Monitor port
1/10GbE SFP+ 2 port
Management port
10/100/1000 BASE-T 2 port
RAID
RAID5
Disk
6TB
Weight(Kg)
18.6
Size(cm)Hight×Width×Depth
4.3×48.2×74.9