Even after delivering products, we continue to back up our customers by offering seminars and operation training so they can utilize our products to their fullest potential. We also provide consultation, analysis and testing services to address the customers' measurement challenges and requirements.
Technology Interface Center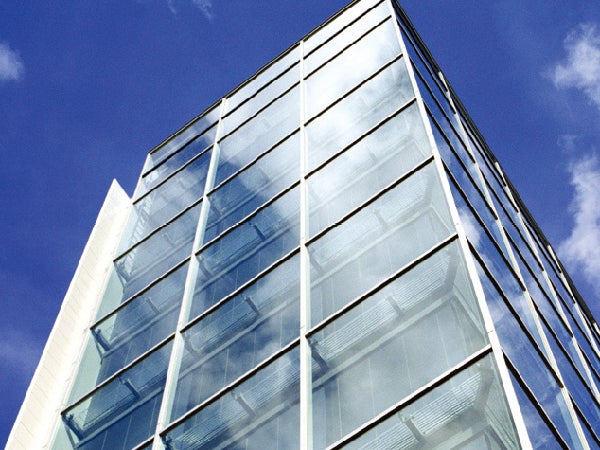 At our Technology Interface Center, we have ready-to-use seminar rooms, of which the two largest ones measure approximately 200m (2,100ft) each, where we hold various information and knowledge sharing seminars. The Center also houses a showroom where our customers can see demonstrations of the latest measurement instruments and have their samples measured as a trial. Additionally, the Center is a venue for our operation training courses which offer practical classes using actual instruments.
Seminars
As part of our effort to fullfill our mission as a technically-oriented trading firm, we keep a close eye on the latest technology trends, and actively engage in keeping our customers up-to-date on such trends along with actual use cases through seminars for which we invite eminent Japanese professionals and engineers of overseas manufacturers as speakers. For the convenience of our customers, we hold these seminars in such other regions as Osaka, Nagoya, and Kyushu in addition to Tokyo (at our Technology Interface Center).
Training
We hold training courses as needed in order for our customers to acquire such knowledge as the basic operation and application methods of the products we provide. This is to help our customers master the usage of measurement instruments which are becoming more multi-functional and complex, thereby reducing the time they spend on research and development. Not only do we provide knowledge and skills to our customers, we also hope to grow with them as their strategic partner.
Consulting
Utilizing the optimum tools for the issues our customers are facing, we propose solutions that best match their needs. In this way, we offer high quality services by fully utilizing the measurement knowledge we have accumulated over the course of many decades. For example, we can identify network problems and provide support from diagnosis to resolution.
NanoImaging Center
Imaging technologies play a large role in accelerating the advanced academic research, product development and quality improvements for industries. We have established the Keio-TOYO NanoImaging Center with the Faculty of Science and Technology of Keio University. The Center has assembled the latest imaging tools from across the world, including scanning electron microscopes and Nano/Micro CT scanners. We also hold technical seminars and provide contract analysis services.
HALT Technical Center
We run our HALT Technical Center with an aim to help our customers gain a correct understanding of HALT methodology and various measurement techniques involved. Testing services and technical training sessions of HALT/HASS/HASA, which are indispensable to reduce time-to-market and the time to reproduce field failures, are also offered at this Center.